Franchise Testimonials
You don't have to take our word for it. Take a look at what some of our franchisees have to say about their experiences with Wayback Burgers, and how our unique burger brand is cultivating happiness and success with entrepreneurs from all backgrounds.
U.S. Testimonials
DAVID McELHANEY
Beaufort, SC, Pooler, GA & Hinesville, GA
David's history and experience in the burger restaurant business runs deeper than most. His first job was at a Sonic drive-in at 14 and, twenty years later, he became their Vice President of Operations.
Drive, insight, and ambition spurred David to explore Wayback Burgers. He found a leadership team that he admired and a model he knew would work in the right locations. Now he puts his extensive experience to use at his own Wayback Burgers restaurants, and it's a perfect match.
"The Wayback Burgers food won me over immediately and inspired me to move to South Carolina to open my first restaurant. I'm thankful I can put my years of experience to work to fuel my own future."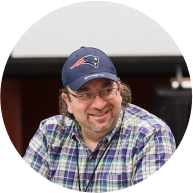 Dario Dipetrantonio
Worcester, MA
Dario arrived in Massachusetts by way of Europe and Canada. A rock and roll musician since forming his first band in high school, Dario has also found a calling in the restaurant business.
He and his wife currently own a Wayback Burgers restaurant in Worcester, Massachusetts.
Music taught Dario passion and dedication through music and applying those principles to business ownership has paid off.
When asked why he chose Wayback Burgers, Dario's answer was simple.
"The food," he said.
"I loved it instantly and I wanted to sell something I believe in. Also, I knew Wayback Burgers' culture, defined by hard work and good people, would be a perfect fit."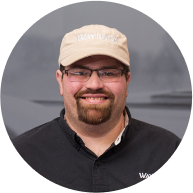 Bart Loebs
Newcastle, WY
By his own admission, Bart was a "high school slacker." But when his family needed help after his father was injured, Bart stepped up. He decided to go to trade school and become a welder. The commitment and dedication required of Bart at a difficult time has lived within him ever since.
After suffering an injury of his own, Bart decided to look into franchising opportunities. He was aware that being from a small town and a different background might limit his opportunities, but he was not deterred.
His visit to Wayback Burgers' home office during a Discovery Day connected him with mentors and leaders who saw his drive and vision and got on board.
"I was forced to step up for my family at a young age," says Bart. "Now, stepping up for my community is what I'm able to do every day at Wayback Burgers. I love being a hands-on leader and serving alongside my employees."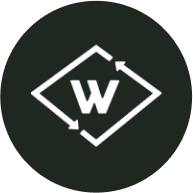 Mohammad Sattar
Folsom, CA
Becoming a business owner was always a goal for Mohammad. Growing up in Pakistan, he watched his father succeed in retail, and he knew one day he would carve out his own spot in the business world.
After moving to the US to earn his bachelor's degree, Mohammad worked in the marketing department for Chevron. Through research, a keen eye, and no small amount of bravery, he opened his first restaurant in Reno, Nevada.
When he decided to expand his portfolio, the brand's accessible investment level and commitment to fresh ingredients made the appeal of Wayback Burgers undeniable.
"Growing up in Pakistan, I watched my father succeed and knew I wanted to be a business owner, too," says Mohammad. "After running other successful restaurants, I diversified and took advantage of a growing demand for premium burgers with Wayback. I have great expectations for the future."
Today, several of his family members work with him, and his Wayback Burgers locations continues to thrive.
International Testimonials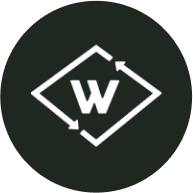 Brian and Jeremy Norsworthy
The Republic of South Africa, Lesotho, and Swaziland
We have been the Master Franchise for 5 years. Our favorite part of being in the Wayback Burgers family is the strong brand and the people behind the brand. The training experience and support team are excellent.  One piece of advice would be "persistence is key" as it took us time to open our first restaurant and due to the covid pandemic and we made the decision to open as the first Wayback Burgers Food Truck to help us seed the market and get started. We can't wait to grow the brand over the next 15 years and beyond.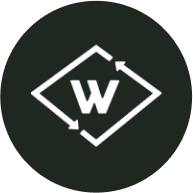 Lim Hui Ling
Brunei
I have been Master Franchise here for 4 years. When looking for a franchise opportunity I knew about Wayback from the previous owner in Brunei and the availability of quality, fresh beef here influenced my decision. I love Wayback because of the straightforward menu and SOP (standard operation procedures). As the Master Franchisee I am grateful for the warm and supportive family of Wayback Burgers in the USA . Entering the business, I had a great training experience with Brian Corsetti, VP of International and I hope to continue growing the brand with the support from corporate.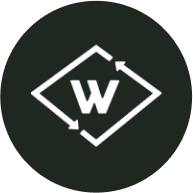 Rick De Dominicis
Canada
I have a long history of working in the restaurant business. It wasn't until 2019 when visiting the United States I found Wayback Burgers and knew this was the next step in my career.  It was that simple act of kindness and exceptional guest service at the restaurant that left a lasting impression and laid the foundation that would reshape my future. My first Master Franchise agreement was for Saskatchewan and Manitoba Provinces then quickly followed by Alberta. After strong development in those areas, additionally I am now the master franchisee for Ontario and the Atlantic Provinces. What makes me and my team successful is following the Wayback Way -  not only having the best food but also having the best service for our guests. My overall goal for growth is to become a household name in Canada. My advice for other Master Franchises is to have a strong marketing plan and focus on word of mouth and social media for lead generation.